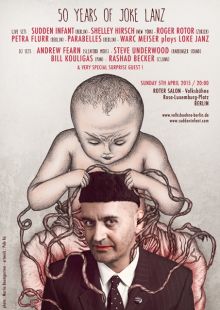 March 19.2015

Berlin calling!!!
Visit us at Roter Salon in Berlin, April 5/20:00h
Joke Lanz' Birthday bash with:

Live:
Sudden Infant
Shelley Hirsch
Petra Flurr
Parabelles
Marc Weiser plays Joke Lanz
Roger Rotor
*
Dj's:
Andrew Fearn (Sleaford Mods)
Steve Underwood (Harbinger Sound)
Bill Kouligas (Pan)
Rashad Becker (Clunk)

& Special Surprise Guest

https://www.facebook.com/events/1013924781951338/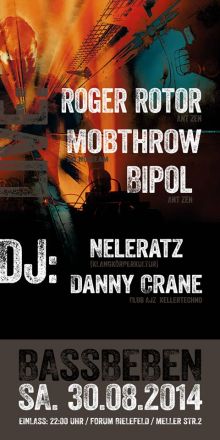 July 31.2014

LET THERE BE BASS!!!

see you in Bielefeld soon ;-)
December 12.2013

Unfortunately i already had to cancel plenty of gigs due my time management... :/
But i'm sure there will be a possibility to see me as ROGER ROTOR or with my Band the SENILES somewhere!
For those of you interested in Punk or just in my other Projects: the Seniles just recorded 11 Tracks for our first full album - more Infos soon...

Gigs in schedule for 2014:

Feb 21.2014
the Seniles @ Galvanik
Zug / ZG
w/ Cadizier & others
*
Feb 22.2014
the Seniles @ Kuzeb
Bremgarten / AG
*
May 17.2014
the Seniles @ 'Rejects of Society' Oi!'n'Punk Festival
Kufa, Lyss / BE

September 27.2013

Next Gig:
November 16.2013 @ schüür. lucerne / switzerland
with infamous t.raumschmiere
*
Next Release:
New Album by 2kilos&more on requiem records
* 1 cd with exclusive remixes made by Imminent, Rapoon, Needle Sharing, The Berg Sans Nipple, Bérangère Maximin, Roger Rotor, Von Magnet, Wild Shores, Spherical Disrupted, Picore, Muckrackers.
* 1 cd of live sessions with vocal featurings : Black Sifichi, Flore Magnet & Phil Von.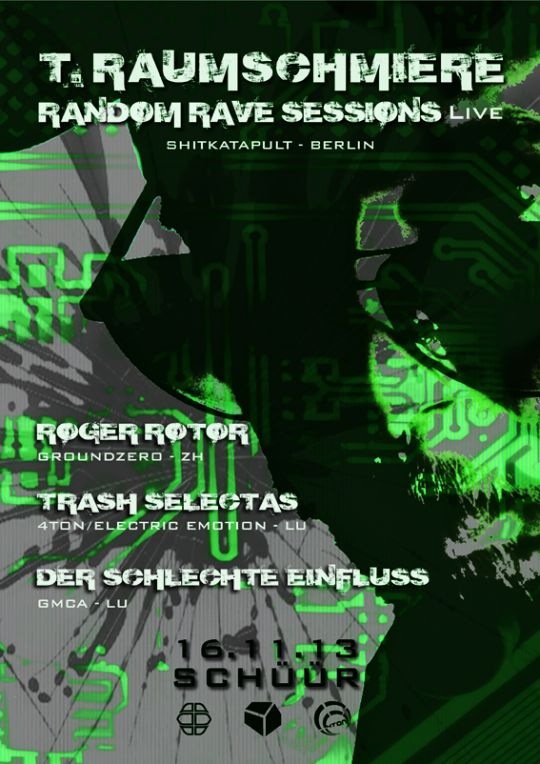 July 1.2013

after a hard weekend with the seniles and fondükotze first i have to recreate a bit ;-) big thanks to the guys of in der au @ frankfurt and
halle 14 @ karlsruhe for letting us in!
*
next thing to do is a remix for 2kilos & more very sooooon....
you'll hear about that!